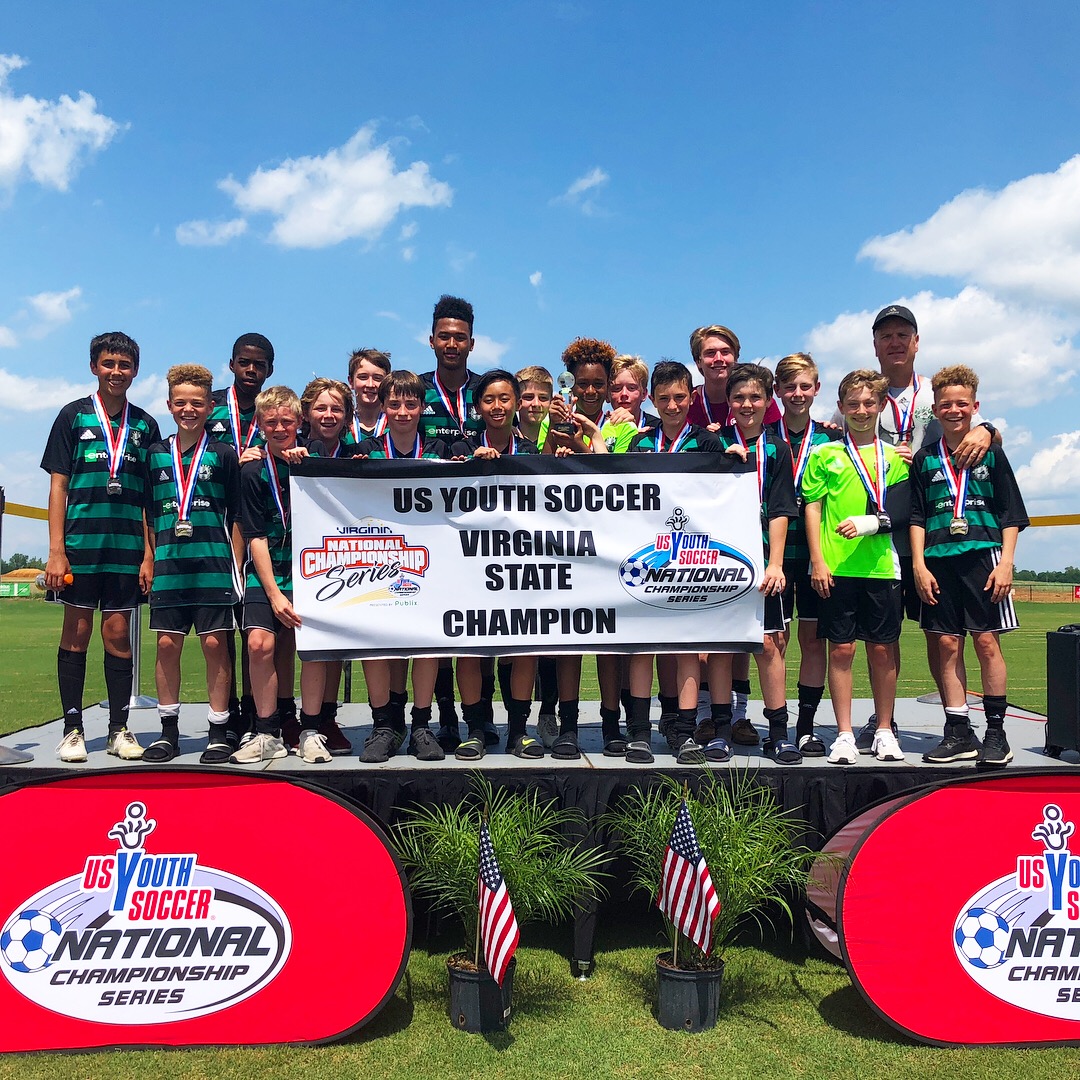 The Virginia Legacy would like to congratulate the 2005 Boys on winning the Virginia State Championship this past weekend in Fredericksburg, VA.
The Virginia State Cup - hosted by Virginia Youth Soccer - is the pinnacle event for all youth teams in the state of Virginia as the winner gets to represent the state at the regional level with a chance to compete for a national championship. As part of the US Youth Soccer National Championship tournament - the Virginia State Cup is a single elimination tournament that culminates with a Final Four Weekend and Championship Match.
The 2005 Boys were able to advance through the round of 16, 8, 4 and the finals - only conceding one goal during all games! In the semi-finals they defeated SOCA (Charlottesville) 2-1 and were able to win the finals in convincing fashion 4-0 over McLean SC from Northern VA.
Next up for the 2005 Boys is the Regional Tournament which will comprise of the top 16 teams from the East Region (Virginia to Vermont - including State Champions and a few Wild Card qualifiers from all those states). The regionals will take place back in Fredericksburg, VA this year at the end of June with the winner of the event advancing to be 1 of 8 teams representing for the National Championship!
Congrats again to all the boys for their hard work and dedication they have put in over the years!