Fall 2018 | For DOB's 2014-2009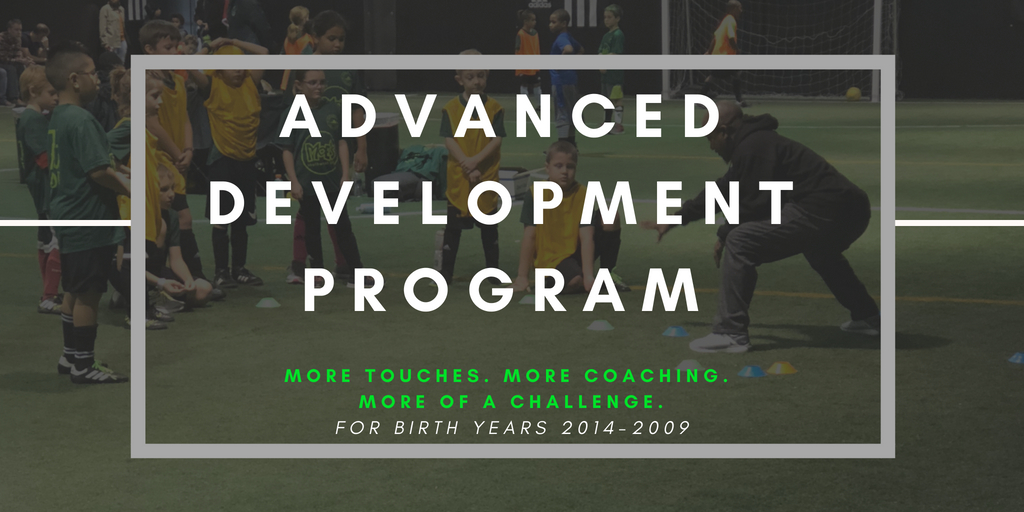 ADP Serves 3 Convenient Locations on the Peninsula Each Fall & Spring (Two Locations Each Winter)

- Fall Williamsburg - WARHILL SPORTS COMPLEX - CLICK HERE TO REGISTER
- Fall Newport News - HINES MIDDLE SCHOOL FIELD - CLICK HERE TO REGISTER
- Fall Poquoson - POQUOSON ELEMENTARY SCHOOL FIELD - CLICK HERE TO REGISTER

The Advanced Development Program (U6-U10 ADP) is the transition stage between the recreational side of the Virginia Legacy Soccer Club and the travel side. This player-centric program offers our younger players the opportunity to be exposed to a more focused soccer environment that will enhance their skills and approach to the game.
The objective of the Legacy's Advanced Development Program is to provide our youngest players with an environment that promotes learning, creative thinking, problem solving, skill development and love for the game in an age appropriate soccer environment.
Our age appropriate curriculum has been put in place to provide our players with the fundamental skills that they will need as they continue to develop. For this reason, our focus at these ages is to develop the individual and small group skills of our players.
The Virginia Legacy has spent a lot of time developing a player centric philosophy and age group curriculum. All players, coaches, parents and newcomers to the club are encouraged to read what the Virginia Legacy is all about and how we go about developing players, the club and teams.
ADP players will participate in smaller sided games, under differing conditions, that will promote the qualities that we look for in our youth players. By allowing for more touches on the ball, more creativity with the ball, more individual problem solving in the game environment, players are provided with a greater opportunity for successful development.
While competitiveness is an integral part of the game, the main goal is the technical and individual development of our players. The VLSC staff's primary focus is to ensure that our young players have a strong foundation in the basic soccer movements and soccer concepts that they can build on as they grow as players.
The cost for ADP is $200 per season (Fall and Spring) Players are allowed to participate on a seasonal basis. Included in the cost is training 2 times a week for 8 weeks, 8 games and 2 jerseys.

FALL ADP cost is $200 per season.