U10-U12 TASL Titans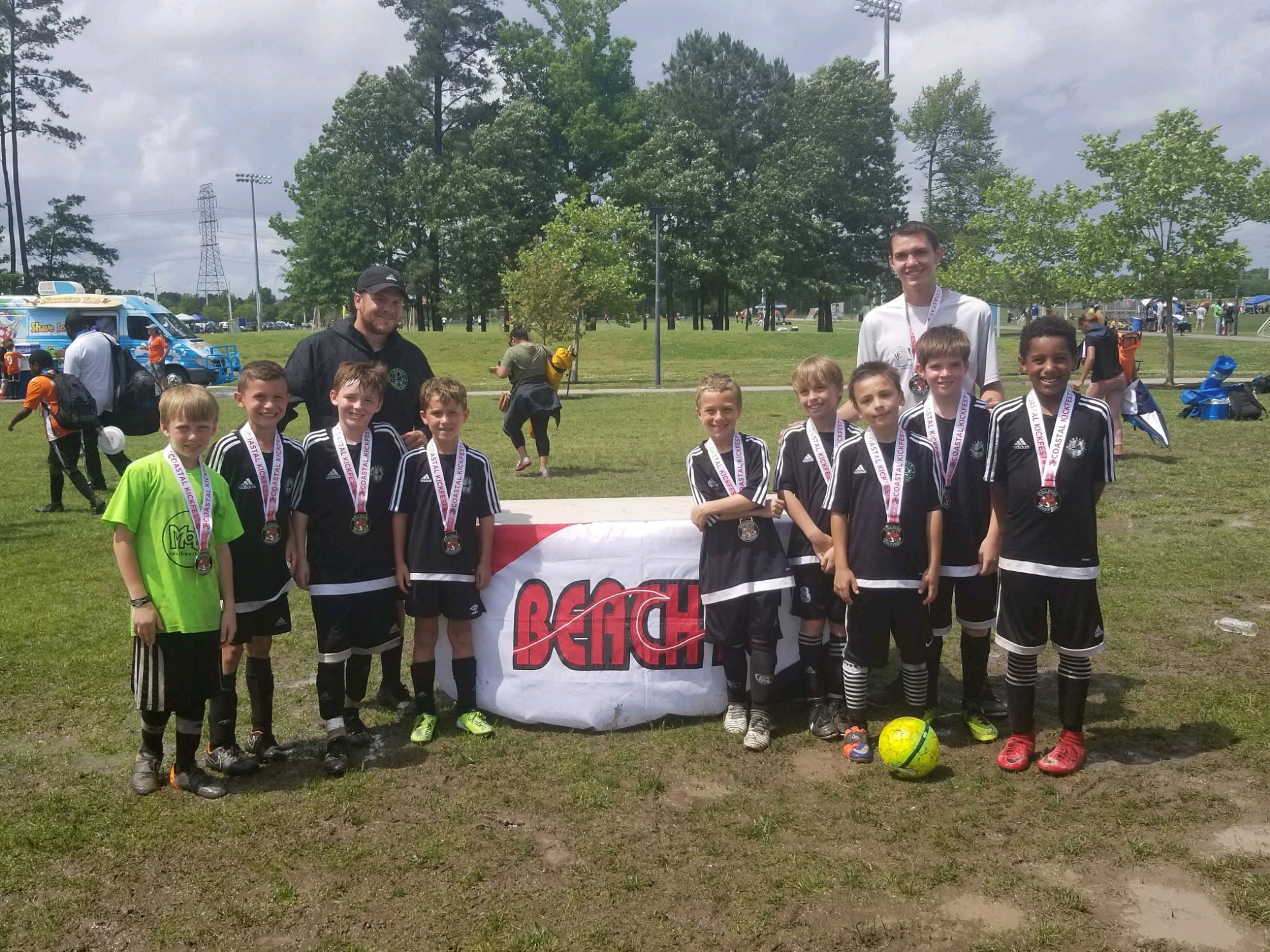 This past weekend (May 19thand 20th,) The Virginia Legacy TASL Titans completed the first spring of program history by competing in Beach FC's Coastal Kick-Fest (Virginia Beach.)
The TASL Titans are location-based teams comprised of the top tier of the Advanced Development Program. These teams are formed to provide a new experience and competition to kids who are getting ready for travel soccer. The TASL Titans are trained and coached by the entire staff of the Advanced Development Program. During a standard season, The TASL Titans will play league games each Saturday within the Tidewater Advanced Soccer League (TASL.) Teams play half of their games at home at Warhill Sports Complex, and then travel to as far as Virginia Beach, Chesapeake, Suffolk to play against other club's similarly formed teams.
Each season is capped off with a tournament to complete the season and test their improvement. This season all four teams competed in the Coastal Kick-fest hosted by Beach FC.
Each team found their own successes while battling the rainy conditions all week long. The fields held the water well as the teams took the field over the weekend.
The pinnacle of the weekend came as the U10 Williamsburg Titans, the newest team formed just this spring out of the ADP program, won the tournament while going undefeated! The Williamsburg U10 Titans ended the weekend with 3 wins and a tie. They had 22 goals for and 7 against them. They finished the weekend beating Chesapeake United 2-0 in a hard fought game that had both parents groups respecting the outcome.
The U10 Peninsula Titans lost in the semi-finals on Sunday morning to a tough Beach FC side 4-3. This Titans group in particular deserves a moment of congratulations due to 11 of the 12 players competing at an age group above their own and still demonstrating a superior level. This group finished the weekend with a game that had every spectator on the edge of their seat and cheering the loudest at the park.
While Both U12 sides didn't progress beyond the group stage, neither team has any reason to be disappointed as each team only lost one game over the weekend. Both U12 groups ended the weekend on games that proved both teams could respond to the adversity in front of them. The U12 Williamsburg group played a man down due to player availability and defeated their opponent 5-3 late into the game. The U12 Peninsula group rallied back twice to tie their game 2-2.
To every TASL Titans team this season, your coaches would like to show their appreciation and respect for the players this year. Each group developed individually and as a group. The Youth Programs staff is proud of what you have accomplished and hopes you continue to work as hard with your next travel team!