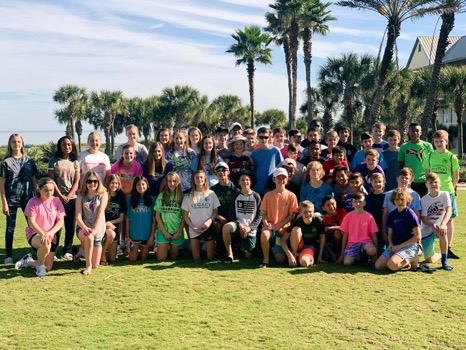 Each December the U13 and U14 CCL teams take a trip to Florida for a soccer tournament and team bonding. This year the 05 CCL Girls, 05 CCL Boys, and 06 CCL Boys all traveled to Florida the first weekend in December and had a great time!

The trip kicks off with a 12 hour bus ride to the Hammock Beach Resort and from there the kids enjoy the resort and get ready for the soccer tournament ahead of them.


The 06 CCL Boys went 0-3 on the weekend but played some great competition – including the 10thranked team in Florida, the 2ndranked team from Georgia.

The 05 CCL Girls went 1-2 on the weekend and played outstanding and also played some great competition – including the 6thranked team in Florida.

The 05 CCL Boys in addition did well. They played in the 04 age group in the top bracket and were CHAMPIONS! With an overall record of 3-0-1, they came out on top!

Paul Membrino – Legacy Director of Coaching and the 05 Boys head coach said: "The team played outstanding all weekend against bigger and faster competition. I think that it was a great learning experience for them and taught them how to stay composed. Playing against teams that are larger and stronger than you present different challenges that are sometimes difficult to solve, I'm proud of the 05 boys and their composure and willingness to continue to play good soccer when physically they were outmatched in many spots on the field."




The Legacy club trips are about more than just soccer. Team camaraderie as well as club bonding are important pillars at Legacy and these trips are great learning and life experiences for everyone involved.
Legacy wishes to thank all the chaperones, players, families who came to support the club and teams participating!