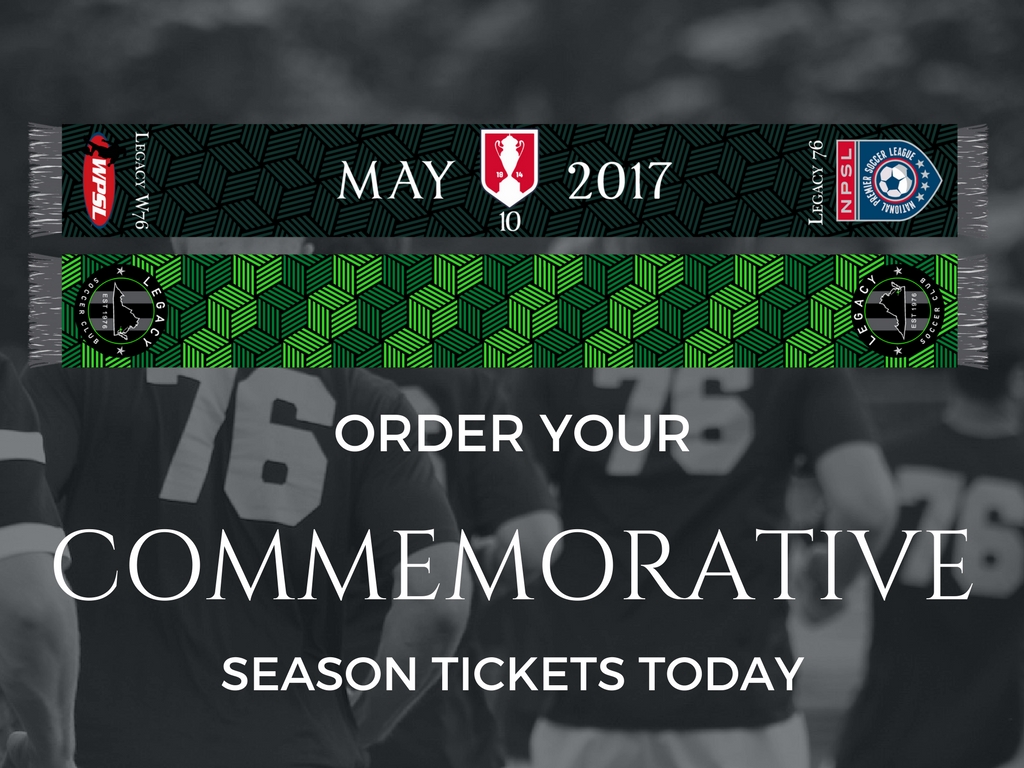 We are proud to announce this summers 2017 season ticket scarf for your Legacy 76 and Legacy W76 pro teams! 
For those unfamiliar, these two teams sit atop the Legacy pyramid and particpate in the highest level of amatuer soccer leagues in the United States.  Teams are comprised of current/former Legacy players as well as current/former college players (many with ties to the Peninsula) as well as former professional players.
This years scarf is historic on 3 fronts - and for $25 you can own a very special commemorative item that will also serve as your ticket to at least 8 Legacy 76 or Legacy W76 home matches. All matches played at Wanner Stadium at the Warhill Sports Complex
1) First Year of WPSL recognized on the scarf - Legacy W76
2) US Open Cup date - May 10th opening round for Legacy 76 
3) Newly released Legacy club logo represented on the scarf
Click Here to buy yours today - Quantities are limited!!! 
Legacy 76 will be looking to improve on last years impressive run to the Regional Semi-Final Rd (National Sweet 16) and will begin its season in the historic US Open Cup on May 10th in North Carolina. Legacy W76 will take the field for the first time ever this season and open the season against Virginia Beach City. It is shaping up to be a fantastic summer with 2 high level Legacy 76 Pro teams in action and we hope you will be there to support both groups as they take the field.