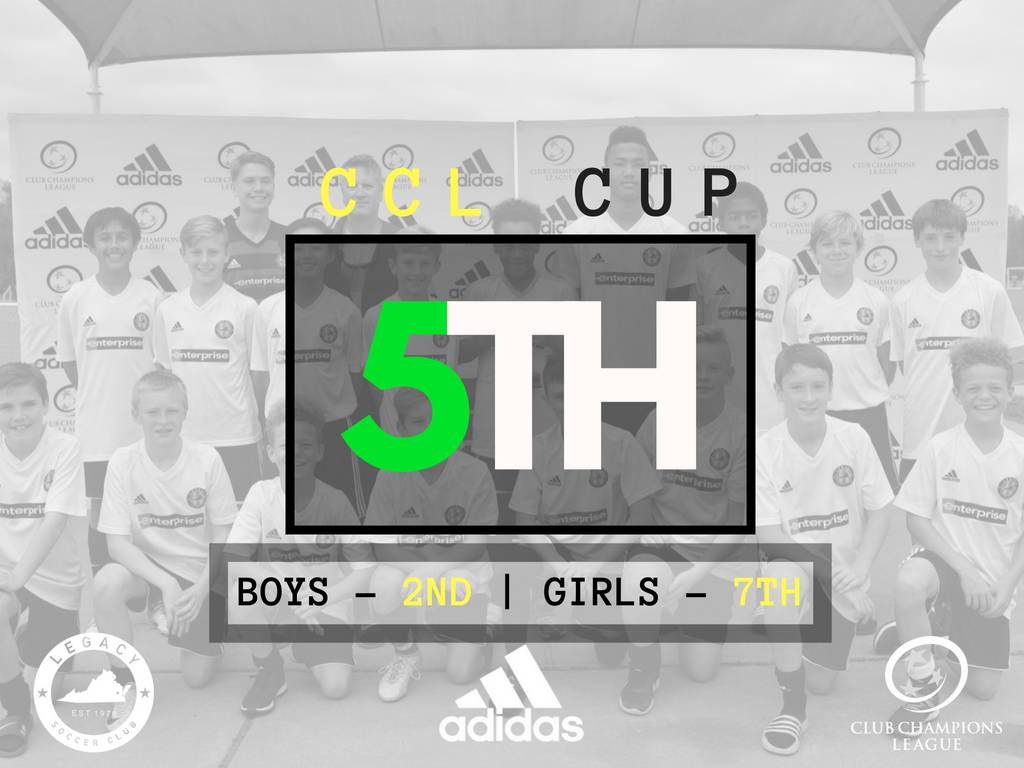 The Virginia Legacy would like to congratulate all its Club Championship League players on a great 2017/18 season as the recent overall club standings within the CCL finished with the Virginia Legacy placing 5th overall out of the 16 member clubs! Club overall standings are a result of tallying the finishes of all CCL boys and girls teams within their respective age groups in the league. The previous best club finish for the Legacy was 9th as a club.
The Legacy CCL Boys side finished 2nd overall out of 16 clubs. It was the highest boys finish in the clubs history of being in the CCL eclipsing their previous best of 5th on the boys side. This was highlighted by the 2004 boys 1st place finish, 2nd place 2005 boys and 3rd place finishes by both the 2002 and 2001 boys!
The Legacy CCL Girls side finished 7th overall out of 16 clubs. It was also the highest finish for the girls and was highlighted by the 2001 3rd, 2004 4th and 2000 6th place finishes.
"To have such a high club finish speaks to all aspects of the club from our staff, coaches, managers and parents but most importantly our players. They really competed this past year and in the CCL they have to bring their top level each week and I think our club and boys/girls finishes show we are one of the top clubs with top players in Virginia/MD" - Bobby O'Brien Technical Director
Congratulations again on a great club accomplishment by both the girls and boys to compete in the best league in the state and one of the best leagues in the Eastern Region!