Keys To Unlocking Success With Coach Kevin Darcy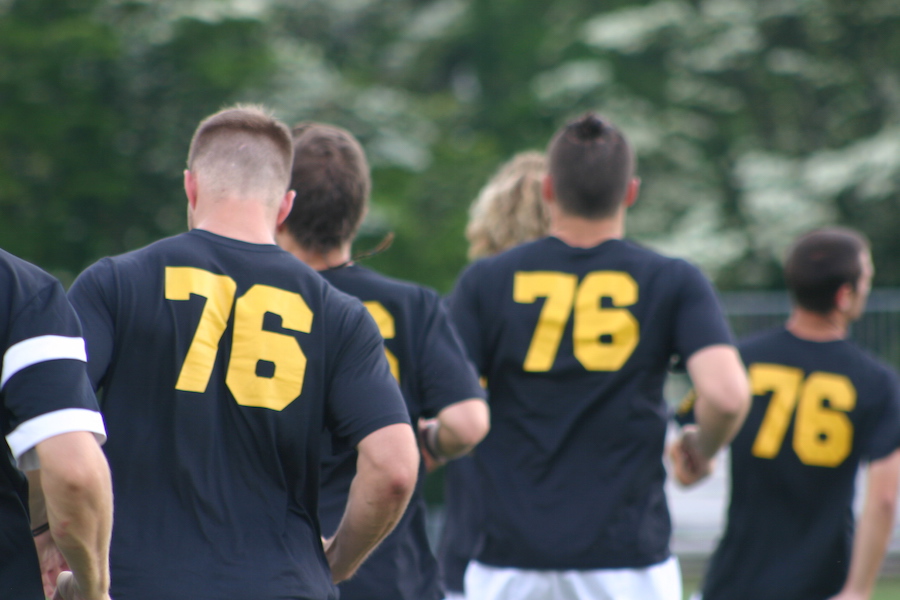 KEYS TO UNLOCKING SUCCESS WITH COACH KEVIN DARCY
A crucial piece to mastery for a young player is to have an idol, a hero, somebody they can emulate on the field.  Legacy 76 is a team formed around this principle.  As the college and high school seasons end each spring, the homecoming for all 757 athletes is the start of the Legacy 76 season.  Standouts from all across the peninsula unite under one banner in the Nation's 4th Division NPSL.
"The continuation of development for the players in the club, past and present is the goal.  It's great to see multiple generations of the club come together to achieve a common goal. We really try to create an environment that not only develops the player, it teaches a winning mentality fit for a higher level.  The relationship with the players is always the most enjoyable part for any coach.  Seeing a player grow from the youngest ages and then come back and play for you as an adult is a great reminder of what we are doing in the club.  There is always a real family feeling within the squad and this year is no different." Said coach Darcy.
With two games under their belt, Legacy 76 is off to the best start in franchise history.   Starting the season off with a 1-1 tie against Richmond Strikers and then following it up with another strong performance against FC Frederick, winning 2-0, has put Legacy 76 in 1st place and one point clear of rival VB City.  When asked about the 2016 season, Coach Darcy said:
"There has been a real professional commitment from the players this season, and the buy in to the team's direction has been excellent.  The quality of players and their professionalism has created a culture that pays attention to the details and ultimately the final product.  This is a real high character group that holds each other accountable and loves to compete during practice.  To be successful this season we have to be organized in defense, detailed in the final third, and good in transition as most games are won in the run of play.  If we can vary our style and put it all together, each game should be it's own story and the fans won't be disappointed."
Legacy 76 is set to take on ASA Charge at 6pm on Saturday, June 4th at Wanner Stadium.  Legacy 76's first away game will be against rivals VB City June 11th, and then back home again against VB City Wednesday, June 15th at 7pm.  Come watch it all come together for the Legacy 76.  This is your town, your club, your team.