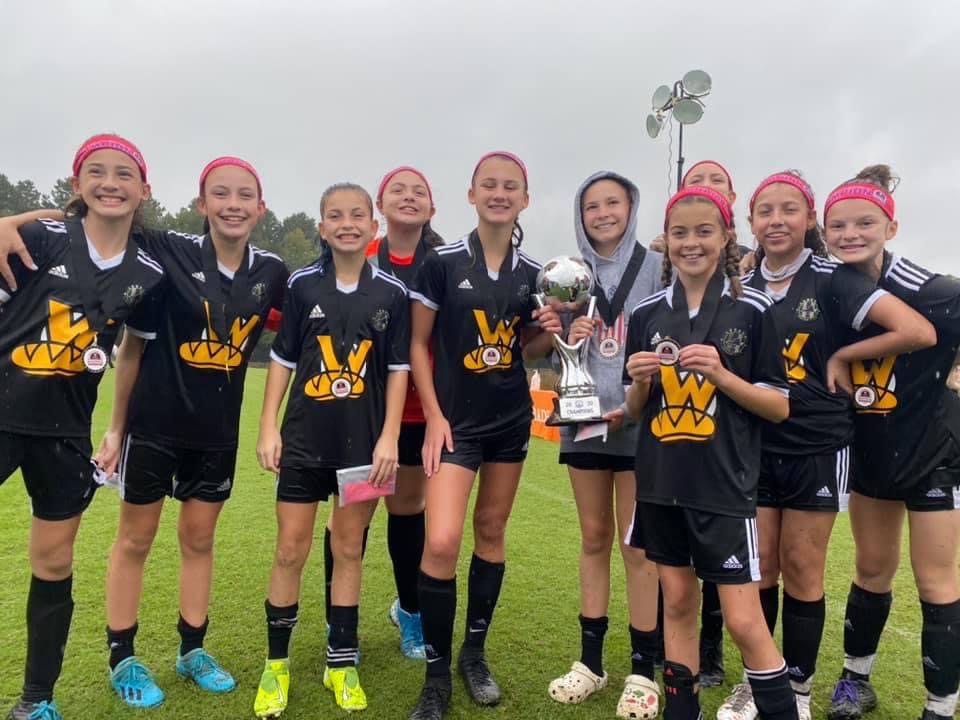 Virginia Legacy sent 6 Girls teams to the WAGS Showcase in Northern Virginia for Columbus Day weekend. Out of the 6 teams, 3 of our teams finished as Champions of their bracket and one team as a finalist.
The 2006 Girls went 4-0 and won an exciting PK shootout to reach the finals. In the finals the team won 1-0 to win the Championship games. Our 2008 Girls also went 4-0 on the weekend playing good competition. The team won the Championship game 3-1 against a team from Maryland. The 2005 Girls also enjoyed a successful WAGS Showcase, going 3-0 on the weekend to win their bracket at the event. Our 2004 group went 2-1 on the weekend and finished second in their bracket at the Showcase.
Our younger teams competed in 2 local tournaments and also enjoyed a successful weekend. Our 2011 Peninsula Girls played at the Williamsburg Columbus Day Invitational and went 4-0 on the weekend and won the tournament. Our 2010 Girls competed in the Beach FC Columbus Day Tournament and finished as Finalists in their bracket while good competition.
We are very proud of all our teams and their hard work over this past weekend. #Leaveyourlegacy
2011 Peninsula Girls: Champions
2010 G CCL: Finalists
2008 G CCL: Champions
2006 G CCL: Champions
2005 G CCL: Champions
2004 G CCL: Finalists